We are delighted at your interest in CPM
CPM is the leading international fashion fair in Eastern Europe with over 1.000 international brands. It is organised by Igedo Company from Germany with the support of Messe Düsseldorf and Messe Dusseldorf Moscow.
This has allowed us to become the most important fashion platform in Eastern Europe over the past 14 years.
We also boast large country participations that receive state support including Germany, Italy, France and Spain. This makes trade fair participation easier for exhibitors. We would be happy to supply you with contact data so you can benefit from support in your country. Beyond this we have representatives in 17 countries so that you can receive assistance and advice in your own language. >>
four days
CPM is one of the fairs that presents the whole fashion spectrum. Twice a year women's, men's and kids' wear as well as accessories, shoes, as well as lingerie and beachwear are presented here by the designers or brands direct or by their Russian agencies. We offer you tools to help you to find the right agency for you on our website.>>
Four Segments

---
Advertising Media
Our Advertising Media for CPM are real eye-catchers, attention-grabbing and versatile in use.
NEW: Registration banner for an easy online registration of your customers!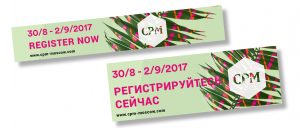 ---
CPM LOGO
Fly the flag! By supporting the CPM logo on your advertising media you spell out your participation loud and clear! Just download the logo!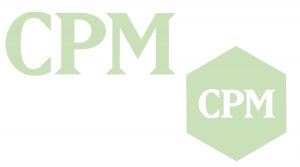 DIGITAL Sticker
Be an eye-catcher! E-mail signatures featuring the current trade fair motif cannot be overlooked on letters, invoices andcards.
Integrate them in your daily correspondence.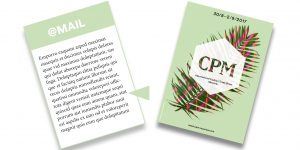 CPM Wallpaper

Marketing
Before and during the fair we carry out a comprehensive advertising and PR campaign:
-International ad campaign
-Target-group focused direct marketing at home and abroad
-Newsletter e-mailed at regular intervals
-Comprehensive international media liaison
SUCCESSFUL PARTICIPATION
Explore all avenues to leverage the full potential of CPM: our advertising materials are versatile and customisable – just like our services, many of which are complimentary for you.
Talk to us. Advertising will translate into success!
Kim Lakshman
T: +49 211/4396-522
lakshman@igedo.com
PR TRend
PR Trends is the most famous creative PR agency in Moscow. In 2013 it was honored with the Fashion Summer Award 2013 as "the best PR-Agency of the year" in Moscow.
PR-trend offers a wide range of PR and communications services for Russian and international clients. The team led by Ekaterina Odintsova passes PR campaigns, organized special events, promotes brands, advises, plans strategically and specializes in media. In cooperation with the Igedo Company manages PR Trends Events at CPM with exchanges of celebrities, sponsorship for the catwalk, support for press events.
Among other things, were last September Oksana Federova (Miss Universe, Fashion Designer), Olesya Sudzilovskaya (TV presenter), Margarita Mitrofanovaa (Radio & TV presenter), Victoria Andreyanova (Fashion Designer), Anastasia Makeeva (actress, TV presenter, singer), Anna Chapman (TV presenter, Business woman) und Armen Yeritsyan (Fashion Designer) through the good contacts PR trend at CPM.
PR trend also offers our exhibitors a partially free round service.
If you are interested, please feel free to contact PR Trend info@prtrendrussia.com.
You can have an overview on the website of the Moscow Agency www.prtrendrussia.com
---
Partner hotels
Exhibitors and Visitors receive special rates!


---
Travel Service

You plan your business. We plan your trip. Messe Reisen Falk deals with your concerns and will support you with the booking of your flights, hotel reservations as well as the visa formalities. Messe-Reisen Falk GmbH Kaiserswerther Str. 87 D-40878 Ratingen T +49.2102.745118 F +49.2102.41762 a.falk@messe-reisen.de www.messe-reisen.de Your personal contact: Antonia Falk Messe Reisen Falk GmbH Moskau Your personal contact: Tatjana Lebedewa Tel: 8-916-6757118 CLICK HERE FOR OUR Hotel offers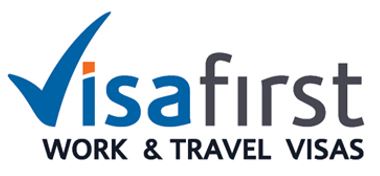 We have partnered with Visafirst.com to assist you with your entry to Russia. If you need assistance with your invitation letter of enter visa to Russia please click the link and Visafirst will be in contact with you.