Application
You can order the registration forms including the participation conditions for the CPM here:
Please send us an e-mail with your contact information and a short description of your brand (pictures of the collection, link to the homepage, a text of the brand).
By signing the forms, you accept the General Terms and Conditions of Participation, Special Terms and Conditions of Participation, Technical Directives of Igedo Company GmbH & Co. KG and Messe Düsseldorf GmbH.
---
---

YOUR FASHION CATWALK SHOW
Make sure to also design your own catwalk show this season in our open and easily accessible Catwalk Area in Hall 83. It is all centrally located and connected to various international pavilions.
With your own catwalk show you can selectively target specialist retailers and also win over valuable new customers. Furthermore, you can attract the necessary attention from the expert audience and international media and press representatives for your label.
The slots include the sales presentation of 45-50 outfits with a maximum length of 10-15 minutes at the Show Center seating approx. 200 people, a professional catwalk, international models, choreography, technical show equipment with music and lighting, backstage organisation, hair styling and make-up as well as a press service.
On top of this, your presentation is recorded and made available free of charge upon request to the international press for their coverage. After the trade show you will also receive a complimentary personal copy of the DVD and press photos of your catwalk show for your own press liaison purposes.
The slots are priced as follows:
One-off presentation during trade show hours € 4,000
Two presentations during trade show hours € 5,500
Three presentations during trade show hours € 8,500
*The Show calendar and rehearsal plans will be drawn up by the Igedo Company. Prices exclude statutory VAT.
Please note that our fashion show stylists will combine your outfits, put them in an order and allocate shoes and legwear.
We are at your disposal for more comprehensive catwalk show concepts.
Upon request and for a minor surcharge we will also be pleased to offer you a personalised styling concept and take any other wishes into consideration.
We look forward to your feedback and are available for any questions, requests or proposals you might have!
Your contact at the Igedo Company:
Alexander Radermacher
+ 49(0)211 4396 470 or radermacher@igedo.com
Registration Forms for download:



 Selected Show

If you have any questions, please do not hesitate to contact us
radermacher@igedo.com
or +49-(0)211- 4396-470. We would be happy to assist you.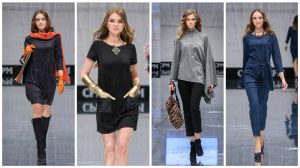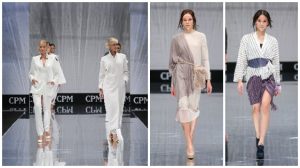 Our references
Marc Cain, Steilmann, UNQ, Jones, Kapalua, Apanage, Apange femme, CREA CONCEPT, Blacky Dress, Max et Moi, Cinque, Byblos, Didier Parakian, Barbara Schwarzer, Young Couture by Barbara Schwarzer, Bugatti, Roy Robsen, Rösch, Triumph, Maryan Mehlhorn, Parah, Pain de Sucre, Emamo, Agogoa, DKNY Underwear, Ischiko, Vetement Weill, Peter O Mahler, Gabi Lauton, Rocco Barocco, Custo Barcelona, Doris Hartwich, INWEAR, MARTINIQUE, PHARD, RICH&ROYAL, MAC, MoDaMo, GUERRAL, HOLYGHOST, TOM TAILOR, LTB, DIESEL, Anna Scott, More&more, Cipo&Baxx, Pennyblack, Chacok, LEE, WRANGLER, Scotch&Soda, Marvi, Marlies Dekkers, Seafolly, GRETCHEN, Catherine Andre, Elfenhaut, DESIGUAL
---
Your personal Contact
Alexander Radermacher
T +49 (0)211/4396-470
radermacher@igedo.com
---
---
Warning of EXPOGUIDE
Foreign companies called 'Commercial Online Manuals' or 'EXPO GUIDE S.C' and headquartered in Mexico try to prompt exhibitors of the CPM – Collection Première Moscow to order entries in an Online Guide at irregular intervals. NOTE: This entry is associated with substantial follow-up costs! We hereby declare that the Igedo Company GmbH & Co. KG maintains no contractual relationships with Expo Guide or similar "providers". We have neither authorised nor encouraged them in any other way to approach our exhibitors with the aim of updating their details for a list of exhibitors. Igedo Company GmbH /Düsseldorf March 2016.
Example Expoguide